Dog Park details for Acacia Dog Park
Acacia Dog Park
S Gibson Rd and Las Palmas Entrada
Henderson, NV 89012
Phone: 702-267-4000
Henderson: large and small dogs. 1 acre fenced w/double gate entry. Combined large/small dogs. Cleanup bags, trash cans, two benches, no shade and no running water. Park restrooms close for water source. Dirt/grass surface. States gated small and large dog parks with water and bags. Directions: City of Henderson, Nevada Parks and Recreation Website.
Acacia Dog Park directions and map
Below is a map for Acacia Dog Park, please call for specific directions.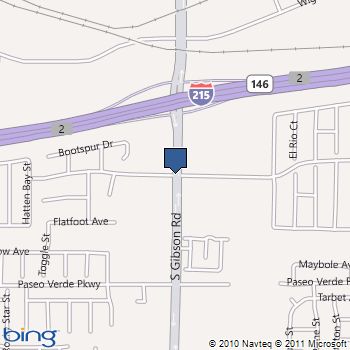 If you would like to add custom text or update the information provided about Acacia Dog Park please email us at [email protected]
Note: PO Boxes will not show correctly on the map below.