Every year thousands of animals are dropped off at the side of the road because owners didn?t properly spay or neuter their pets, resulting in unwanted puppies and kittens. Other times, pet owners simply cannot afford to take care of an animal anymore or they are moving to a home that won?t allow them to bring their beloved pet with them. No matter what the reason, there are thousands of homeless pets on the streets of cities and communities all over the country. But, there don?t have to be. An additional 6 to 8 million animals are already finding homes in shelters all across the country.
With the help of animal shelters, these animals can find homes. If you are in the market for a new pet or you find yourself in a situation where you are unable to keep your pet anymore, here are a few reasons you should choose an animal shelter: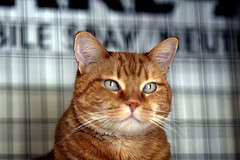 If you are in search of a family-friendly pet, check your shelter first. Many shelters have puppies and kittens but you may find that your heart opens up to an older animal. When you choose to adopt an animal for a local shelter, you can be guaranteed that your animal has been monitored and checked out by a veterinarian before you take them home. Animal shelters try to ensure that pets have received their shots and many dogs and cats will have already been spayed and neutered. Additionally, pets who have been given to the animal shelter from previous homes are more likely to have been exposed to children.
Adopting adult animals allows you to really see the personality of the dog, you may not even have to bathroom train an adult dog or cat. When you go to a shelter to choose your pet you can observe your future family member?s behavior closely. Additionally shelter volunteers can provide more information about their medical background, personality and the circumstances that caused their arrival at the shelter.
Before you take your pet home many shelters offer the option of tagging your pet, which includes the implantation of a GPS device so your new family member can be located quickly if they become lost.
When your adopt a pet from a shelter you are not supporting puppy and kitten mills. Puppy and kitten mills are essentially breeding facilities for dogs and cats. Many times the animals are not well-taken care of. Many, but not all, stores receive animals from puppy mills or kennels. Animal mills create over-population of cats and dogs and often result in genetic problems that could lead to illness and death for the animals.
Animal mills (usually puppy mills) provide little care and human interaction with the dogs. These facilities promote irresponsible breeding practices and focus more on their bottom line than the welfare of the animals they shelter. Supporting stores and organizations that purchase animals from these facilities funds their behavior. When you adopt a pet from a shelter your funds are used to help more animals who have been discarded, lost or left behind.
Animal adoption is much more affordable than purchasing an animal from a pet store. The low adoption rates are great for families who cannot afford to purchase an animal from a private owner or other pet-friendly shop.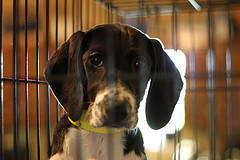 Fortunately, and perhaps a little unfortunately, animal shelters receive new dogs and cats regularly. This means that you can go to a shelter and not find a pet you really meld with. If this happens, the shelter volunteers will be more than happy to help you when you come back again.
Most animals dwelling in animal shelters have either been abandoned or become lost without anyway to identify their owner. Animal shelters provide a warm, safe place for animals to stay until their owner, or new family comes to take them home. Animals wandering the street are much more likely to become ill, injured or killed.
Not only do animal shelters benefit the community by taking stray dogs and cats from the streets, they provide an invaluable service to helpless animals.
Animal shelters provide cats and dogs with a warm place to sleep, play and eat. Veterinarians check each animal to make sure they have received all of their vaccinations and are properly taken care of. Volunteers play a big role in ensuring the animals receive the right amount of exercise and attention.
In addition to providing medical and playful attention, animals here are safe from cars and other hazards they could fall prey to if left to their own devices.
Many shelters provide behavioral training and/or observation of the cats and dogs living in the shelter. This allows the shelter to inform potential families how a certain pet may react in their home. Nervous or skittish pets are given time to acclimate and warm up to humans before they are adopted out.