Friends for Pets Foundation
los angeles Animal Shelter
11117 Fleetwood Street
los angeles, California 91352
Phone: 818-767-5919
Fax: 818-767-7805
Friends for Pets Foundation is a fully volunteer, non-profit charitable organization. We are dedicated to providing veterinary care, comprehensive evaluations and adoptive homes for the sporting breeds of Weimaraners, Golden Retrievers, Dalmatians, Pointers, & Labs who are abandoned, mistreated, neglected, or left in pounds throughout California. Rescue Services are also provided to dogs in acute need of placement due to family circumstances. Since it's founding, Friends for Pets Foundation has provided rescue, care and adoption services to and for more than 3,000 dogs. We average 75 dogs in our kennels.
No pets found on this shelter
Directions and map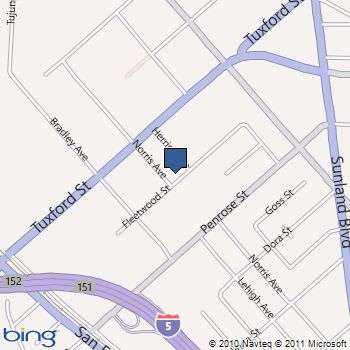 Note: PO Boxes will not show correctly on the map below.