Ho-Bo Care Boxer Rescue, Inc.
1112 E Bayaud Avenue
denver, Colorado 80209
Phone: 303-744-8329
HO-BO CARE is a non-profit corporation registered with the State of Colorado. Our small group consists of people who care for the homeless, abused and unwanted Boxers, may they be puppies or 6 year old adults. HO-BO CARE tries to find permanent and caring homes for these animals.

Our boxers come from shelters, homes where there is no room for them anymore or from the streets. Often these animals are starved, sick or neglected. They need food, medicine or medical treatment and sometimes basic training. Mostly, however, they need an owner who is willing to give the necessary attention to the animal. A Boxer is a dog who especially needs human companionship. He needs to be included in the family to be a happy dog. HO-BO CARE agents try to assure the rescue Boxer such a home.

To do our rescue work we spend a lot of time on the phone as well as on the road. The costs of newspaper ads, postage, medicine, medical treatment and telephone calls add up to quite a sum. Since all of us are employed full-time, we are in dire need for volunteers to help us out in many ways. As the costs are increasing, we have to ask for donations to be able to continue our work. All the money goes back to our rescue Boxers, either directly or indirectly.

The cost for adopting a dog from HO-BO Care is $150.00. Recently we have had people ask what this fee covers, so here's the break down of what the average rescue dog costs HO-BO Care prior to placement:

$40 to $95 Adoption fee to get the dog out of the shelter
$66 to $78 Spay/Neuter surgery
$38.00 Vaccinations
$25.00 Fecal Exam and Heartworm test
$13.00 Revolution treatment
$15.00 New collar and HO-BO Care ID tag
$42.50 Microchip and registration
$239.50 to $306.50


(Not included: Food, kennel expense when we do not have a foster home available, medication for treatment of kennel cough and extraordinary surgery expense for things like broken bones, hip surgery, eye surgery, additional medication for illness, ACL repairs, bloodwork, food, long distance phone calls, stamps, advertising in Denver Post/Rocky Mountain News etc...)

HO-BO CARE also tries to help people with advice when they encounter a problem with their Boxer. We try to educate people who intent to breed to either forgo the breeding altogether or at least to get proper advice from reputable, experienced and knowledgeable breeders. We try to educate people about the Boxer and its needs. Our members inform interested people about the necessity of yearly inoculations for prevention of disease and a yearly physical by a competent veterinarian.

Many people do not believe that the Boxer needs our protection; this is mostly due to ignorance, Breeding by owners with no experience nor the necessary information has lead to an overpopulation of the Boxer.

Spaying and neutering is still not common practice of the average pet owner who have never visited a shelter and the seen the misery of these animals. More and more purebred animals end up in shelters, because the owners either don't want them anymore or are unwilling to pay the shelter fee to retrieve their pet. Many owners believe that if the dog is placed in a shelter that it is sure to find a home. Unfortunately, this isn't true. As much as the shelter may try to find homes it also has a limited space to keep all the unwanted animals. In order to place the newcomers, others are killed. In order to help out at least our breed we have founded HO-BO CARE. It is a small step to help some animals in need.
Directions and map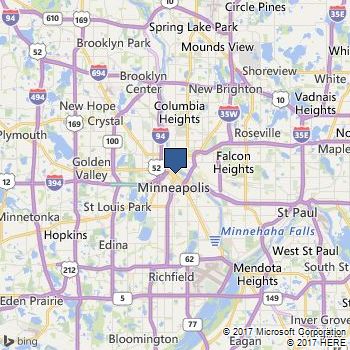 Note: PO Boxes will not show correctly on the map below.